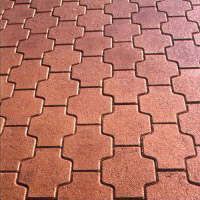 BesTone Interlock offers you:
Best of Products and Services with an extensive client list to prove it.
18 Year Track Record in the Industry.
Professional Architectural Computer designs CADD
Experienced and well trained crews
Own all our demolition and construction equipment
Best in variety of color selection.
Largest product line in shapes and sizes.
Highest PSI strength.
Largest fleet of owned delivery trucks.
Lifetime warranty.
To maintain the degree of quality as well as the confidence of all our clients.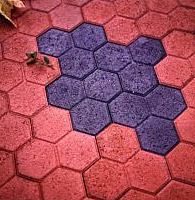 All design, supervision, contracting and labor is in house.
General Engineering, contracting, and specialty licenses.
Architectural degree from University of Houston 1986 and Civil Engineering background so we can take jobs from small patios to the most complex commercial projects. (See our job list).
36 Month warranty on craftsmanship and Lifetime on material.
We exclusively install OLSEN Paving Stones in our jobs since quality, reliability and performance are their top priority. They are without any doubt the leaders in manufacturing of Interlocking Pavers in the Industry today.

Durability

BesTone Interlock offers a unique decorative paving system that consists of individual stones that has been used throughout Europe for many years.
Interlocking Pavers will add elegance, style and increase exceptional property value as well as durability because it is the only paving system with the most value of its kind.
They can transform any driveway, patio, pool deck or walkway into a masterful paver design that will outlast any asphalt, will not crack like concrete and less expensive than clay brick.

Value

Interlocking Pavers will............
Be Earthquake proof
Perform well under expansive soil conditions
Be Vehicular conditions
Be affordable
Be maintenance free
Be guaranteed for life
Never crack
And guess what .... at Bestone Interlock. For less than you think!

Style and Design

The interlocking paver applications have been the most valuable decorative paving alternative.
Our versatile selections of shapes and a wide variety of colors will provide our customers with best options to custom-suit your taste and individualize your home.

We exclusively use Olsen Pavingstones materials that have proven to be the leader in the industry for the last 25 years. We believe our customers deserve the highest quality of products and services we can offer.
We claim not to be the cheapest but we offer youand provide you with the best and that differentiate us from the rest!

Service

At Bestone Interlock we strive to provide you in house services and the capabilities for CADD design, engineering, job supervision and expertise for any Commercial and Residential.
Bestone Interlock will take care of your project from the conceptual design stage to the completed finish product without using ANY subcontractors. We offer 10 years of experience and the highest craftsmanship offered to the 3,000 plus satisfied customers.
All our crews are well trained and experienced to handle any size job. Our jobs range from a 100 sq.ft. patio at a Mountain resort to a half a million Port of Oakland project.
Reference list upon request.
Our reputation and track record speaks for itself and we will maintain it.
CALL OUR TOLL FREE NUMBER FOR A FREE CONSULTATION!!
(800) 664-6650
MAJOR CREDIT CARDS ACCEPTED